Guitarist Carlos Barbosa-Lima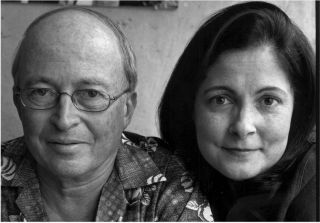 Carlos and Celia integrate classical, latin and jazz. Their program includes Antonio Carlos Jobim, Pixinguinha, Dominguez, Nazareth, compositions by Celia Linde and others, along with composers from the classical repertoire such as Debussy and Scarlatti.
Guitarist Carlos Barbosa-Lima is acclaimed as one of the world´s leading guitar masters. Carlos Barbosa-Lima is widely recognized for his extraordinary skills as a performer and arranger of a wide variety of music for the guitar. He tours the world extensively as a recitalist and appeared as a soloist with numerous major orchestras. Born in Sao Paulo Brasil, Barbosa-Lima began playing the guitar at age 7. He recorded his first album when he was 12. He has studied with Isaias Savio, and the legendary Andrés Segovia. As a guitar master, Barbosa-Lima has taken the instrument to new levels, and been honored by many distinguished composers who have written landmark works dedicated specifically for him. Barbosa-Lima currently has San Juan, Puerto Rico as his base for concert tours. His discography extends over 35 releases and he currently records for the Khaeon label.
Byron Yasui, O Bailero
(1'24»)
Celia Linde, Imeldas Waltz
(1'21»)
Stanley Meyers/arr B. Yasui, Cavatina
(1'37»)