Soprano Gitta Maria Sjöberg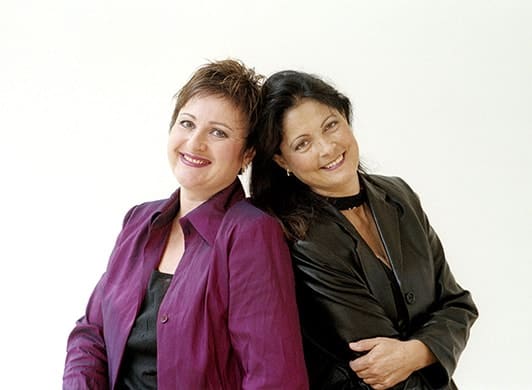 Gitta and Celia offer a rich and colorful program filled with Matti Borg, Heitor Villa Lobos, Manuel De Falla, Joaquin Rodrigo and others, together with Scandinavian traditional folktunes.
"Wunderbar!" wrote Die Frankfurter Allgemeine for the Swedish soprano Gitta-Maria Sjöberg. Ms. Sjöberg was voted "best singer" in 2000 by Germany's leading newspapers for her Emilia Martyrole in Vec Makropulos, played in Düsseldorf. "Towering success for Sjöberg," "magic charisma" and "the most wonderful, flexible and colorful voice" are some of the superlatives given to Ms. Sjöberg throughout her career. Her talent has taken her around the world. In February 2006 she performed Mozart arias and Madama Butterfly with the Jacksonville Symphony Orchestra, led by Fabio Mechetti. Other conductors Ms. Sjöberg has sung with include Jorma Panula, Leif Segerstam, Manfred Honeck, Adam Fisher, Giancarlo Andretta, Dietfried Bernet, Frühbeck de Burgos, Julius Rudel, Gennadij Rozhdestvensky, Soltan Peško, Christian Badea, Asher Fisch, Yves Abel, Michael Schönvandt, Matthias Aeschbacher, Markus Lehtinen and Okku Kamu. In April 2006 she sang Sieglinde with Placido Domingo in Copenhagen. Gitta-Maria Sjöberg has received several distinguished awards, among them the Birgit Nilsson award. In 1996, she was honored with the Danish order Knight of the Dannebrog and in 2004 Knight of the Dannebrog 1st grade by the Danish Queen Margrethe II.
Matti Borg, Den dejligste rosen
(1'24")
Matti Borg, Hyrdinden
(0'56")
Matti Borg, Skyggornas dans
(1'06")