celia-5
""Celia Linde's music radiates warmth and feeling . . ."
celia-2
". . . her musicianship is exact, noble and expressive."
celia-3
". . . lighting her fire with a guitar"
celia-4
". . . she plays guitar with color and authority"
Svenska Dagbladet, Stockholm

Album Review of the Week: Celia Linde's 'Shades in Blue' Delivers Tremendous Variety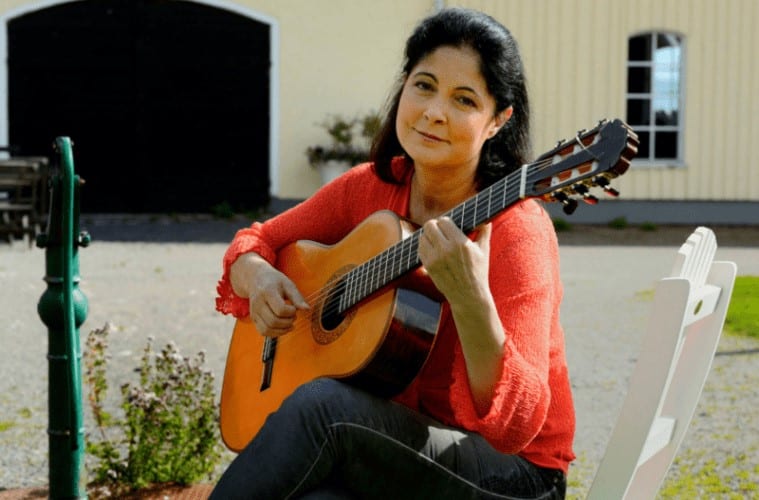 REVIEW BY TIM PANTING
I don't think I ever had the pleasure of seeing Celia Linde play in concert during my time in London as one of [the British version of] Classical Guitar magazine's concert reviewers. That's a great shame, as by all accounts she is a player of the highest caliber and sensitivity, and from my impressions from hearing this latest recording, those accounts are entirely justifiable.